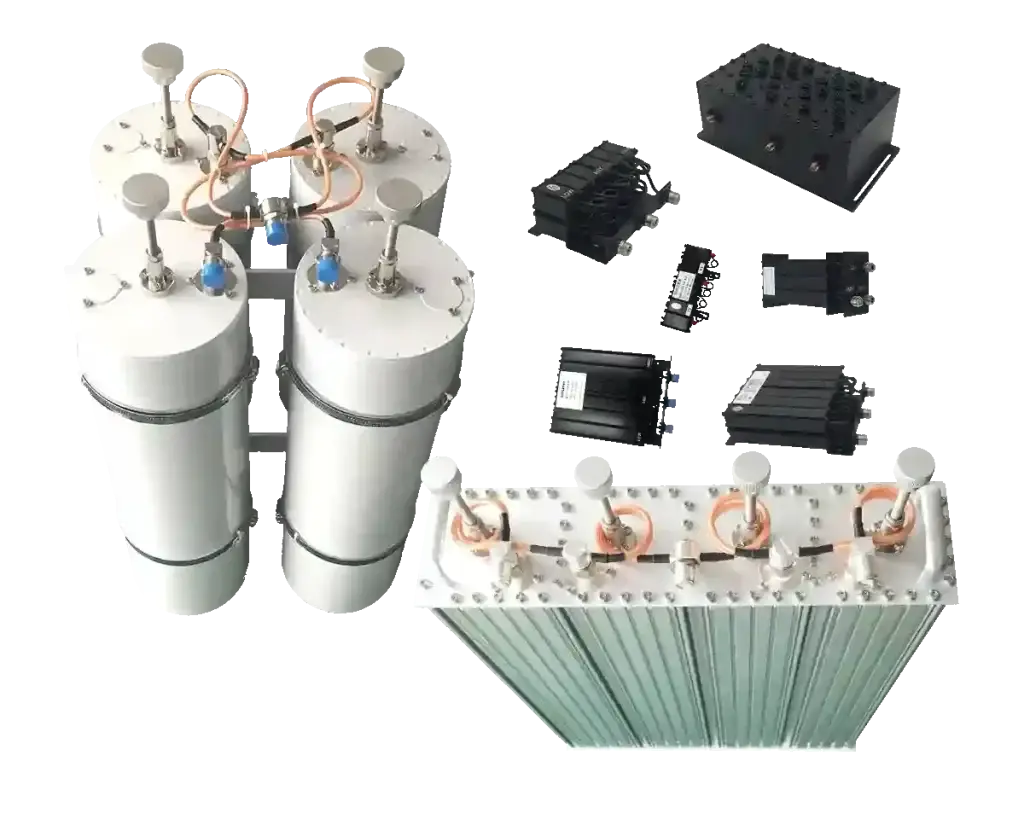 1. Xinlun's duplexer
Xinlun VHF UHF cavity duplexer for ham radio base station. VHF/UHF (138-520 MHZ/380-960 MHz/698-960MHz) 75/50 ohm antenna duplexer with captive cables, RF & 6m/2m/70cm duplexer, low insertion loss, full bands or channelized.
2. About Xinlun Communications
Xinlun Communications is a professional & innovative manufacturer of UHF/VHF cavity duplexer and RF antenna duplexer in China, supporting the clients with ODM/OEM duplexer worldwide.
| Description | SKU | Frequency.Range | Minimum Spacing |
| --- | --- | --- | --- |
| High Power Wideband Duplexer | XLD681171-51 | 136~180 MHz | 4-15 MHz |
| Low Power Vhf Mini Band Reject Duplexer | XLD681171-56 | 136~180 MHz | 4-15 MHz |
| Low Power Jiesai Duplexer | XLD681171-58 | 400~520 MHz | ±400 KHz |
| Amateur Radio VHF Cavity Duplexer | XLD681171-25 | 136~180 MHz | 600 KHz |
| Vhf Ham Radio Duplexer | XLD681171-97 | 136~180 MHz | 600 KHz |
| Cavity Duplexer Vhf Uhf For Radio Repeater | XLD681171-24 | 200~300 MHz | 1-15 MHz |